2. Stewed Cabbage With Lamb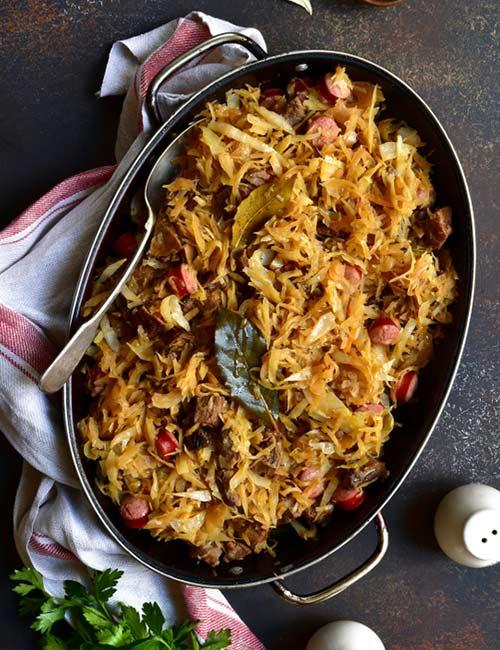 Prep Time: 10 mins; Cooking Time: 25 mins; Total Time: 35 mins; Serves: 2
Ingredients
1/2 cup ground lamb
1 ½ cups thinly sliced cabbage
2 cloves
½ inch cinnamon
3 tablespoons olive oil
¼ cup water
1 bay leaf
½ teaspoon turmeric
4 tablespoons lime juice
Salt to taste
1 teaspoon black pepper
How To Prepare
Marinate the lamb with lime juice, salt, and half a teaspoon of black pepper for about 10 minutes.
Heat the oil in a pan and add the bay leaf, cinnamon, and clove. Let it cook for 10 seconds.
Add the lamb, stir well, and cover. Cook until the lamb is half-cooked.
Add the cabbage, salt, turmeric, and black pepper.
Stir to combine well. Cover and cook for 5 minutes.
Take the lid off, stir well, and check if the lamb and the cabbage are cooked well.
If not, add a little water, cover, and let it cook for 7 minutes.
Once the cabbage and the lamb are cooked, serve hot.