One thing is clear. Making an elaborate dinner at the end of the day is not convenient. And if you are on a restrictive diet like the Paleo, it leaves you with the limited option of having grilled meat and veggies. Every single night! This can dampen your enthusiasm to be on the Paleo diet by the end of the week. So, what's the solution? Try these 15 yummy, easy, and fuss-free Paleo dinner recipes. Pick one for each night, and go to bed with a happy tummy. Read on!
1. Dry Pumpkin Curry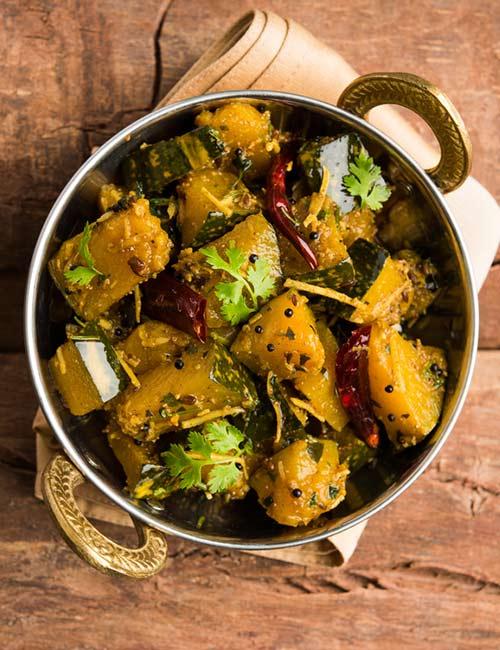 Prep Time: 10 mins; Cooking Time: 15 mins; Total Time: 25 mins; Serves: 1
Ingredients
1 cup cubed pumpkin (with the skin)
1 teaspoon mustard seeds
1 dry red chili
½ teaspoon turmeric powder
Salt to taste
2 tablespoons olive oil
A handful of cilantro for garnish
How To Prepare
Heat the oil in a pan and add the mustard seeds. Let them crackle.
Add the dry red chili and cook for 10 seconds.
Add the cubed pumpkin, salt, turmeric, and a little water.
Stir, cover, and cook for 7 minutes.
Take the lid off and add a little water. Cover and cook for 10 minutes.
Transfer the pumpkin to a bowl and garnish with cilantro.
Your dinner is ready!